Having new flooring installed in your home can be a stressful process. From choosing the right kind of flooring, the right color for the style of your home, and the cost, it is a lot to consider. There are several factors you should take into consideration before hiring an installer. New floors are a substantial investment. You want to make sure they have been installed correctly, so they last a long time. Below we will talk about some factors to consider when hiring someone in the Atlanta area, and be sure to check here at FloorMod before making a final decision.
Understanding the Investment 
The installation of hardwood flooring ranges anywhere from $6-12 a square foot! That brings the average estimate for installation in a 1,000 square foot home to $6,000 to $12,000. That is not a tiny chunk of change. Making sure you hire a professional who knows what they are doing can save you headaches and money in the future. If done incorrectly, you may end up paying for repairs due to incorrect installation or having to replace your floors much sooner than you should have. There are several ways to ensure you protect yourself, your wallet, and your floors for the future.
Get more than one estimate.
Ask for references or photos.
Require a warranty on work.
Insist on a written contract.
Work with proven professionals.
Get Competitive 
Do not settle with the first estimate you get for flooring. Make sure to reach out to at least two if not three different companies to compare the costs not only of the material but the labor as well. Many companies will offer to match a competitor's price. Taking time to get multiple estimates can save you a substantial amount of money.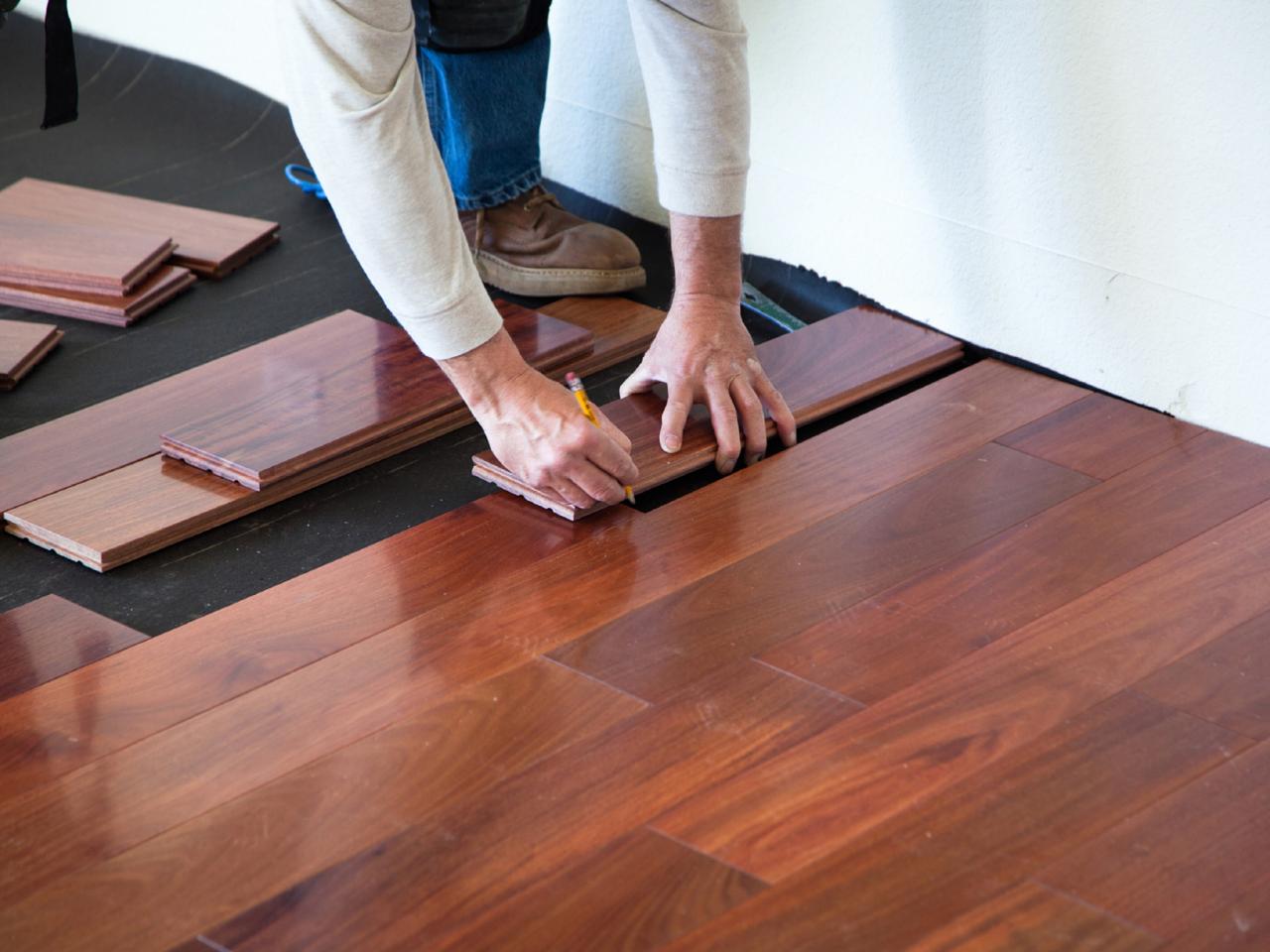 Word of Mouth & Picture Proof 
One of the best ways to find a floor installer is word of mouth. Talk to friends and coworkers who may have recently or in the past few years had flooring installed. You know they will be honest about the work done or how well the floor is wearing. You should also check out the company's website, Facebook, and Instagram accounts. Reputable companies love to post the beautiful floors they have installed.
Warranties Will Save You from Woes 
A reputable installer should have no issues with giving you a warranty. If they refuse to provide a written warranty for their work, you should run the other way. Most installers will offer a one-year warranty on their workmanship, but sometimes you can negotiate for two. A warranty will protect you if there is an issue due to installation and not normal wear and tear.
Contract before Checks 
A fair payment schedule and written contract go hand in hand. You must make sure an installer is willing to set a fair schedule and require that the final payment is not released until you have done a walkthrough and approved the installation.
Proven Professionals Are Priority 
Above all else, do not hire the cheapest installer or the one who is available the quickest. Quality professionals may have to wait, but it will be worth it. If you are looking for professional floor installers in Atlanta, check here at FloorMod. With a priority on quality work and customer satisfaction, they have been leading the industry in beautiful hardwood installation since 2014.